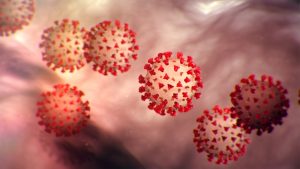 Everyone is receiving an unprecedented amount of emails and notifications from everyone imaginable in regards to the Corona Virus Pandemic.  As if the virus itself wasn't bad enough, lowlife scammers are using the pandemic to trick workers into clicking on malicious emails or giving up credentials or other information.  At a time when the economy is so fragile, no one can afford to have their bank accounts emptied or their corporate network and information compromised or Ransomed. 
There has been a massive increase in corona virus themed attacks, the sensitivity and urgency around addressing the virus makes for a perfect message to get potential victims to click on emails or links that they normally wouldn't.
Organizations need to put their staff on high alert about any emails about the Corona Virus or COVID-19; the possibilities are endless of how this current pandemic could be used in the favor of the cybercriminal.  There are even valid Corona Virus interactive dashboards and maps, with real time information and updates from the World Health Organization (WHO) that are actively being used to spread Malware and infect the computers and network of anyone who clicks on it.
The bad guys also love spoofing and exploiting many of the common applications people use every day.  Dropbox, OneDrive, SharePoint, WeTransfer, Sharefile, Microsoft, Google, FedEx, UPS and many others are extremely common brands that are often spoofed to try and get you to click on their emails or enter your information.
Last week, the FBI sent out a Private Industry Notification (PIN) warning companies that attackers are abusing Microsoft Office 365 and Google's G Suite to launch business email compromise (BEC) attacks.  The FBI has also now warned against scams in regards to stimulus checks that many people are looking to get.  The government is NOT going to email you asking to provide information to receive a check to cover lost wages or other income.  So DO NOT click on any email claiming to claim your stimulus check.

On top of everything else we are dealing with, Ransomware incidents among healthcare (the organizations that need to take care of everyone) have already shot up 350%, with projections that Q1 of 2020 will see a full 12-fold increase from last year.  So, while they are trying to provide critical care to people, their entire organizations are being infected with Ransomware, effectively shutting down their IT infrstructure.
Please take steps NOW to notify all employees in your organization about these threats. 
If you need help in communicating this to your employees – we can help.
If you need help in providing security awareness training to your employees – we can help.
If you need help allowing your employees to work from home – securely – we can help.
If you need help setting up a secure and efficient way for your employees to communicate and work together – we can help.
Many of these things are either FREE or you already have them available and may not even know it. 
If you have questions, concerns or would like to ask us about keeping your company safe during this pandemic, please call our office at 605.882.6900 or email admin@BENDIXimaging.com today.