What is Managed Print Service?
The management and optimization of printing and copying equipment, and related processes within your business.  
Our team of Managed Print experts will meet with you to discuss your problems, bottle-necks, pain points, goals, etc.
We install a small software program to monitor your printing equipment and collect performance data.  We will then analyze this data for problem areas, potential workflow improvements and cost saving opportunities that may exist and present this you in a very easy to understand format.
Our experts will then work with you to develop and execute a long term strategic plan to properly manage your companies printing fleet and obtain your goals.  Whether that may be better equipment performance and uptime, print quality, cost savings, workflow improvement, management and oversight of the printing fleet, equipment consolidation, technology refreshment or any other goals you may have.
Our staff will daily monitor your company's fleet and ensure it is serviced regularly, proper supplies are stocked, and any service issues that arise are promptly addressed.
We will regularly analyze your equipment performance, volumes and workflow to identify any changes that may be warranted and work with you to control costs and properly maintain your equipment.
Benefits of a properly run Managed Print Services program.
Takes the mystery out of printing costs and office trends
Decreased consumables usage and costs
Reduced maintenance costs and service requirements
Increased equipment performance
Eliminates wasted inventory costs
Removes erratic service and supply costs from your cash flow
Provides an easily budgetable operational expense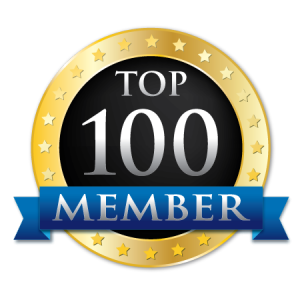 BENDIX imaging, inc. has been named by Print Audit as one of the Top 100 Managed Print Service providers in the United States.  Thank you to Print Audit for this prestigious award!